YR Industries Pte Ltd is a wholly-owned subsidiary of Yellow Ribbon Singapore that provides laundry and linen management services, food and business solutions, and transitional residential programme.
We have two purpose built plants located at Changi Prison Complex and Loyang to suit your laundry needs. In addition, we also have operational capabilities that allow us to provide a unique and unparalleled total linen management services to our customers. We operate 365 days a year to meet our customers' demands. Our laundry processes are robust and in compliance with ISO 9001:2015 standards. It also abides by the Australian / New Zealand Laundry Practice (AS/NZS 4146:2000) and the Ministry of Health infection control standards.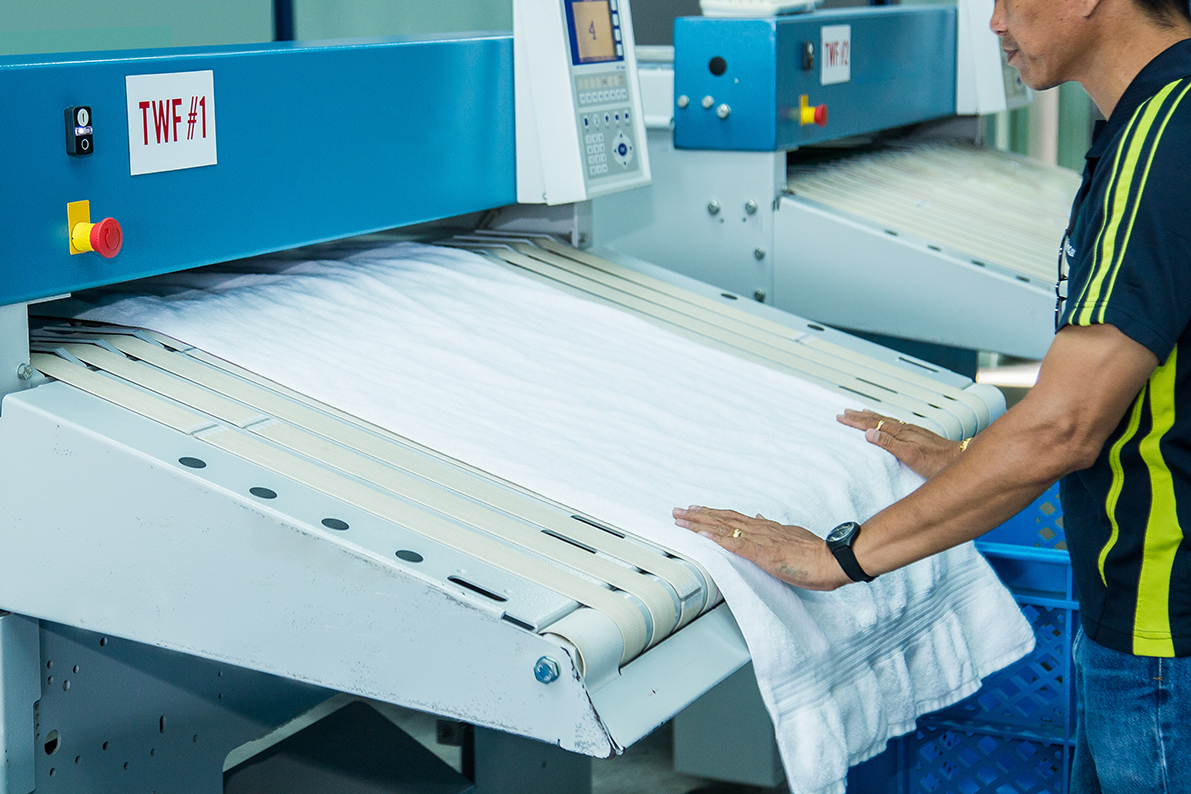 Food & Business Solutions
We operate three business units within prisons, namely Business Outsourcing, Kitchen and Bakery, to engage inmates within work programme to inculcate work ethics and to provide industry relevant skills and training.
Business Outsourcing Unit works closely with companies in private sectors to create win-win partnerships where private companies may enjoy competitive rate with service and quality assurance while providing inmates with work and training opportunities.
Kitchen Unit provides meals for incarcerated inmates and working staff within prisons whereas Bakery Unit manufactures sandwich loaves, artisanal products and festive goodies such as pineapple tarts, mooncakes and cookies.
Selarang Halfway House (SHWH) is a secular residential, step-down facility set up to offer a transitional residential programme as part of the Mandatory Aftercare Scheme (MAS). SHWH commenced operations since January 2017.
Adopting a multi-pronged approach anchored upon relevant theories and evidenced-based practices, SHWH aims to provide appropriate supervision, and facilitate the gradual reintegration of its residents by easing their transition from prison to community. Through its regime and programmes, SHWH focuses on strengthening key reintegration factors such as accommodation, employment, family and social support, and pro-social leisure and recreation. SHWH hopes to prevent re-offending by working with these ex-offenders to address their reintegration needs in a realistic community setting.